Toilet Cistern Repairs & Replacement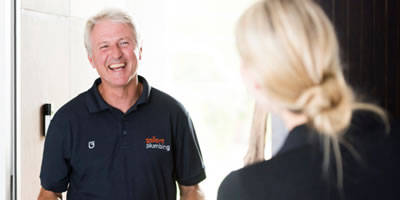 We can repair toilet cistern leaks, unblock toilets and if necessary, install or replace the complete toilet suite anywhere in Melbourne.
Our vehicles are stocked with parts for most major brands for prompt repairs and installation.
Our plumbers are experienced with all brands and types of toilets including disabled toilets, dual cisterns, concealed cisterns and even waterless toilets.
If you have a leaking or blocked toilet, call Woolley's Plumbing on 1300 367 626.
---
10 Facts about Toilets
The average person in Melbourne flushes a toilet 2000 times a year
The average amount of toilet paper used per day is 54 sheets
2.6 Billion people in the world do not have access to a toilet
Leaking toilets can waste up to 73,500 litres of water per year, each.
White is the most popular colour toilet, but there have been green, yellow, red and purple ones
The 19th of November is world toilet day (http://worldtoiletday.org/)
Only 1 in 20 people wash their hands properly after going to the toilet
You can install a urinal at home, if you really wanted one
Old single flush toilets use 11 per flush, new toilets use 4.5 or 3 litres
If your toilet bowl is cracked, generally it can be replaced as part of your household insurance.