Hydronic Heating Repairs & Service
Hydronic heating is the most efficient and pleasant form of central heating.
It operates by re-circulating hot water, heated by a natural gas or LPG fired boiler. Our team are experienced hydronic heating technicians.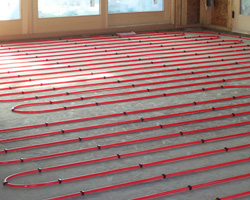 Services include:
service and repair your hydronic system,
identify and solve problems
repair or replace pumps and control systems
radiator valve replacements
radiator replacements
flushing of hydronic systems and floor coils
dosing of hydronic systems
room thermostat replacements
repair burst floor coils
repair floor coil manifolds
For the servicing or repair of your hydronic heating system, call us on 1300 367 626 or email us.