We understand our client's needs for operating reliable and efficient energy plant. We offer years of experience in the maintenance of industrial and commercial gas boilers and their processes.
annual inspections (all makes & models)
statutory inspections
reconditioning of existing boilers
boiler refractory repairs
boiler relocations
24 hour breakdown service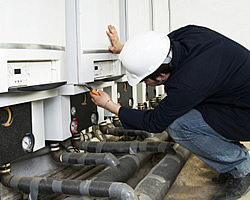 Our team can also review your energy system and provide fuel efficiency improvements through burner tuning or upgrades, economizers and other energy-saving options.
For all your gas boiler servicing requirements, call us on 1300 367 626 or email us.